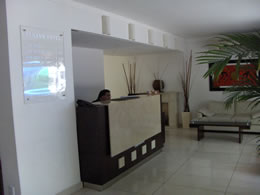 With our hotel trajectory dated on more than half century, we know that the one bigger problem that is outlined to a traveler is to find a hotel that gather strategic location, family comfort, personalized attention, hygiene and health, accessible prices, tranquility and moral security and manager
Our Hotel Paname is an organization thought with logic and approach, according to the modernized focus, that the tourist demand .
It is your decision to visit us and to talk personally of the things you have doubts. You will check that the reality and honesty of the Hotel Paname, their facility and of their human resource, are the base of the program that like a company we made to achieve economic and social goals.

Paname Hotel
Socios y Gerentes